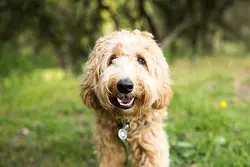 Es un perro bello. — It's a beautiful dog.
If there's anything that you're likely to do when learning a second language it's describe things. From day one, you'll probably find yourself in situations in which you have to talk about color, height, age, nationality, and of course, physical appearance.
Whether you want to win someone over, tell your significant other how good they look, or just add some flair to your descriptions in Spanish, this is the place to start. This list of Spanish words to describe appearance is by no means comprehensive but will allow you to improve your Spanish conversations by making them more descriptive.
Physical Appearance in Spanish
Some of the most common Spanish words to describe appearance are related to physical traits. In most cases, you'll use the verbs ser or estar (to be) to convey these descriptions. Here are some you should know:
Atractivo/a - Attractive
Example: Creo que tu hermano es muy atractivo, pero no es mi tipo. - I think your brother is very attractive, but he is not my type.
Alto/a - Tall
Example: Yo soy muy alto. - I am very tall.
Bajo/a - Short
Example: Mi hermana es baja. - My sister is short.
Bello/a - Beautiful
Example: Es un perro bello. - It's a beautiful dog.
Bonito/a - Pretty
Example: La casa es muy bonita. - The house is very pretty.
Cabello rizado - Curly hair
Example: Me encanta el cabello rizado. - I love curly hair.
Delgado/a - Thin/skinny
Example: Ellas siempre han sido delgadas. - They have always been thin.
Desaliñado/a - Scruffy
Example: No me gusta verte así. Estás desaliñado. - I don't like seeing you like this. You're scruffy.
Feo/a - Ugly
Example: No estoy de acuerdo, no creo que sea feo. - I don't agree, I don't think he's ugly.
Gordo/a - Fat/heavy set
Example: Sí, he aumento de peso y estoy gordo. - Yes, I've gained weight and I am fat.
Hermoso/a - Gorgeous
Example: La portada del libro es hermosa. - The book cover is gorgeous.
Musculoso/a - Muscular
Example: Tu novio es musculoso. - Your boyfriend is muscular.
Pálido/a - Pale
Example: ¿Tu amigo está bien? Se ve muy pálido. - Is your friend ok? He looks so pale.
Rechoncho/a - Chubby
Example: El bebé es rechoncho. - The baby is chubby.
Rubio/a - Blond/e
Example: Yo no soy rubio. - I am not blond.
There are instances in which you'll use the verb tener (to have) instead of estar (to be) to convey descriptions:
Cabello canoso - Gray hair
Example: Mi mamá tiene el cabello canoso. - My mom has gray hair.
Cabello castaño - Brown hair
Example: Mi primo tiene el cabello castaño. - My cousin has brown hair.
Cabello corto - Short hair
Example: Mi profesor tiene el cabello corto. - My teacher has short hair.
Cabello largo - Long hair
Example: Tengo el cabello largo. - I have long hair.
Ojos azules - Blue eyes
Example: Él tiene ojos azules. – He has blue eyes.
Ojos negros – Black eyes
Example: Mírame, tengo los ojos negros. - Look at me! I have black eyes.
Ojos verdes - Green eyes
Example: La niña tiene los ojos verdes. - The girl is green-eyed.
Sobrepeso - Overweight
Example: Ella tiene sobrepeso. - She is overweight.
Spanish Adjectives for Age
Beyond talking about how old you are, you will also want to describe the age of someone or something:
Joven - Young
Example: Nos conocimos cuando éramos jóvenes. - We met each other when we were young.
Mayor - Old
Example: Él es una persona mayor. - He is an old person.
Viejo/a also means old, but viejo/a can come across as rude when speaking about a person. If you don't want an uncomfortable moment, use mayor for an old person. Keep viejo to refer to old things, or to mean "former:" for example, mi viejo maestro (my old teacher).
Menor de edad - Underage
Example: Él tiene 15, él es menor de edad. - He is 15, he is underage.
Talking about Physical Descriptions in Spanish
Here's a couple of ways you might be asked you to talk about someone's appearance in Spanish and how to start off that description:
¿Cómo es él/ella? / ¿Cómo luce él/ella? - What does he/she look like?
Él/ella se ve así… - He/she looks like this…
¿Puedes describirlo/la? - Can you describe him/her?
Él/Ella es (adjetivo) - He/she is (adjective)
Él/ella tiene (sustantivo+adjetivo) - He/she has (noun + adjective)
You're probably already aware of the importance of being able to describe someone or something's physical appearance when it comes to everyday language. After all, clear communication is key in any language. Learn these words and phrases for describing appearance and you're ready to give a full description of the people around you in Spanish.